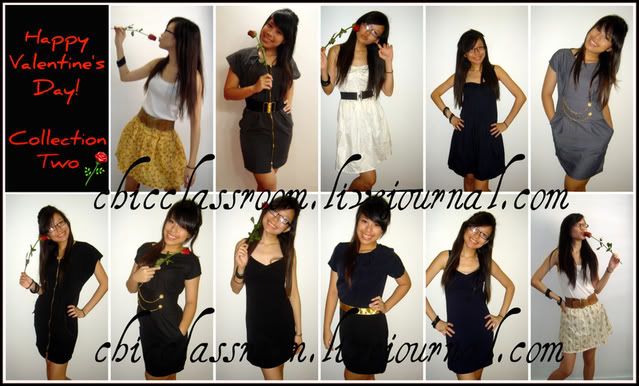 Sweetest Collection 2 for V.day! (:
LAUNCHED!!!

Join in the shopping!
Girls on mailing list will get free normal postage,
and buy any two items to get $2 off total bill! (:



♥ Based on FIRST-PAY-FIRST-SERVE concept
♥ Free normal postage for all mailing list members
♥ Prices not inclusive of postage of $1.50 and $4.00 respectively for normal mail and registered mail
♥ Meet up available at Tampines, Toapayoh, Temasek Polytechnic & MI only
(unless stated town area for mass meet up ),
time and day to be confirmed via email
♥ All ATM users, a clear snap shot of receipts is required upon replying us back for payment details.
♥ No receipt = order(s) will be voided

TO ORDER, PLEASE COMMENT OR EMAIL US @ chicclassroom@gmail.com AS FOLLOWS:

♥ Item name & color:
♥ Your name:
♥ Your Email:
♥ Confirmed: YES/NO
♥ Enquiry if have:

ALL PAYMENT TO POSB SAVINGS 024-48477-7

You can either made the payment first or wait for invoice.

#1 Peony Kimono
GREAT SALES!
Status: SOLD OUT!

#2 Summer Bloom Skirt

Measurement: Waist: 10.5"-16" Length: 17"
Status: Last Piece left!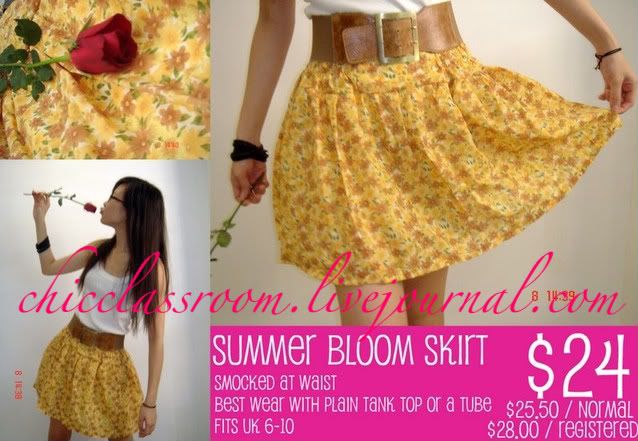 #3 Rose Skirt
Measurement: Waist: 10.5"-16" Length: 17"

Status: Last piece!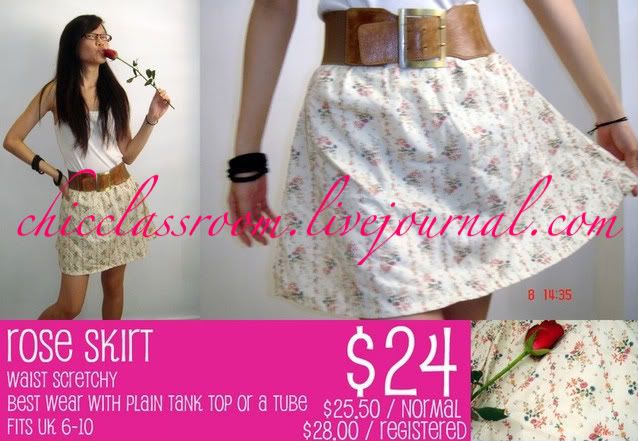 #4 Golden Stripe Dressy
Measurement: Ptp: 17" Length: 32.5"

Status: One piece left!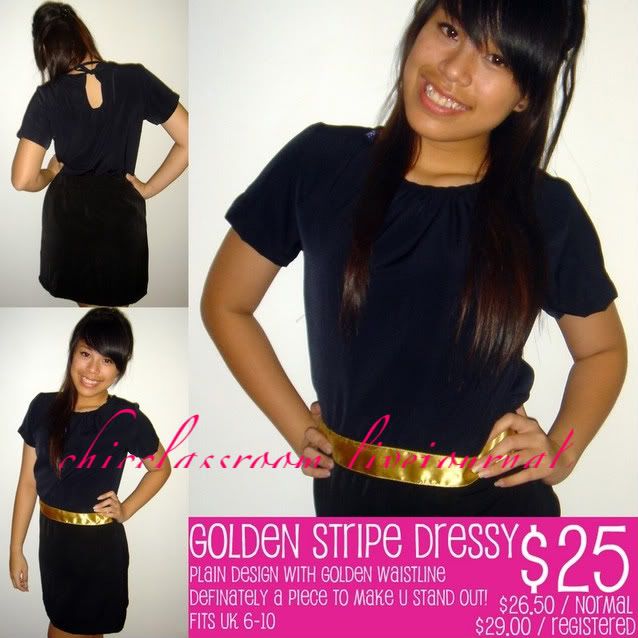 #5 Glamorous Veronica
Available in

Blue

& Black
Measurement: Ptp: 17" - 19" Waist: 21" Length: 28"


Limited Pieces!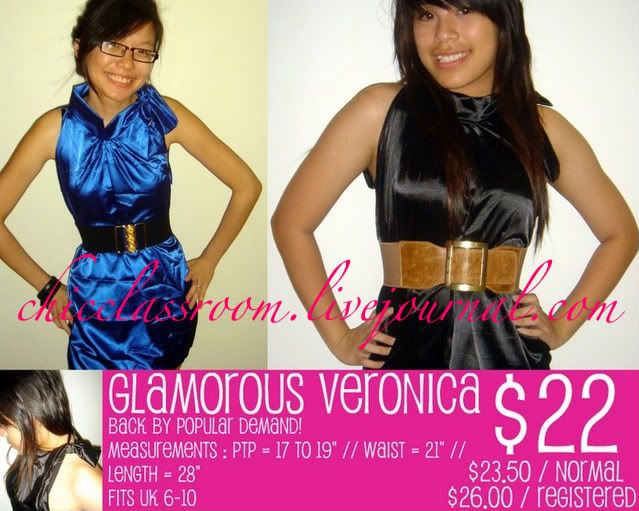 #6 Bandage Dress
Measurement: Ptp: 8"-14" (stretchable) Length: 34"
Status: Only black left
Might be doing backorder for navy blue,
comment or email us for it. (: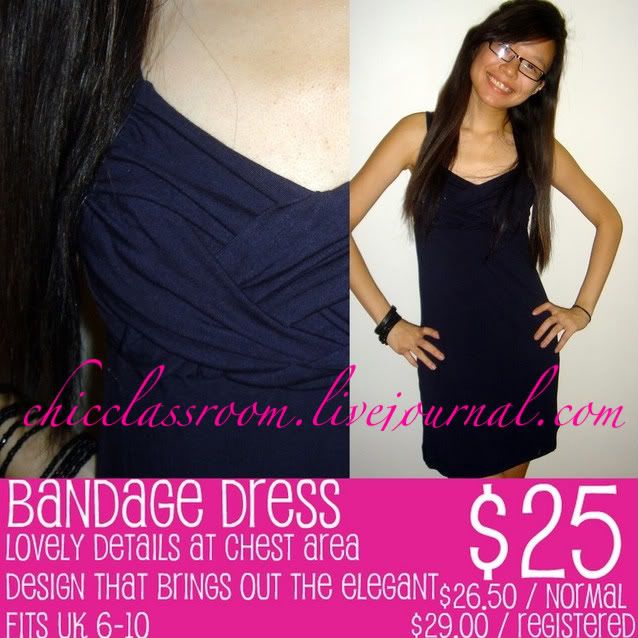 #7 Dressabelle
Measurement: Ptp: 14" (scretchable) Length: 34"
Available in White and

Navy Blue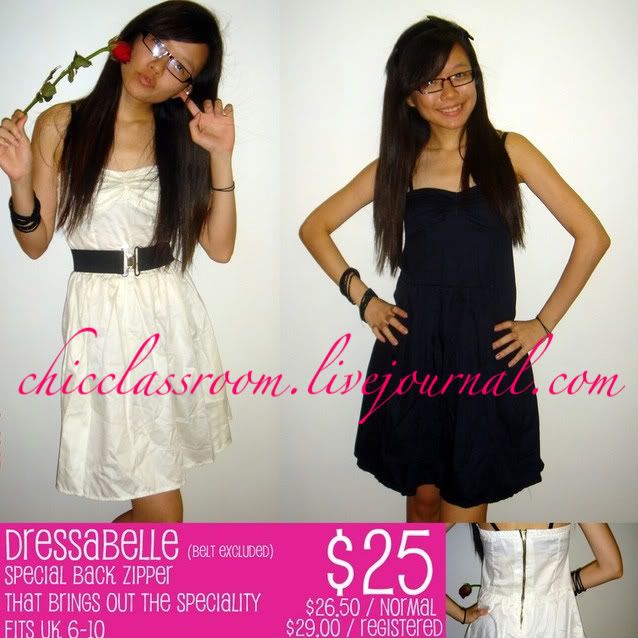 #8 Military Button Dress
Measurement: Ptp: 17" Waist: 12"-16" Length: 32.5"


STATUS: LEFT ONE GREY ONLY